"HAL SPORTS TAKES THE CRAZY OUT OF ORGANIZING AN EVENT"
-a nonprofit client
LIVE UPDATES: TODAY'S EVENTS
No events scheduled today
December 3 @ 9:00 am

-

9:15 am
City Park

2001 Colorado Blvd




Denver

,

CO

80205

United States

+ Google Map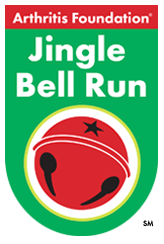 December 10 @ 9:30 am

-

11:00 am
Washington Park

1700 E. Louisiana Ave.




Denver

,

CO

80210

United States

+ Google Map
December 17 @ 8:00 am

-

9:00 am
Washington Park

1700 E. Louisiana Ave.




Denver

,

CO

80210

United States

+ Google Map
CREATE MEMORABLE EVENTS WITH US
We partner with local 5K's, charities, marathons, multi-day mountain races, and the most unique events around.





We can help with permitting, logistics, course design and set-up, and volunteer and registration management.

Rely on precision, state-of-the-art timing and scoring for all types of races.

Creigh Kelley and Lonnie Somers bring energy, fun and order to your event.

Rely on our decades of experience for trusted guidance in creating an event you can brag about.
KIND WORDS FROM OUR CLIENTS
"One of the best decisions we've made is to hire Lonnie and his team from Hal Sports! We didn't just need a great timer. We needed someone who could consult with us and help us avoid landmines - someone who knows the ins and outs of the industry and can help our event succeed. Lonnie is the perfect fit! He has gone out of his way to help us and has been so terrific to work with that we can't imagine doing this without him!"
Paul Sampson, Event Director, Dallas Vert Mile
"As race director for the Cottonwood Classic 5K and the WinterFest 5K, I've worked with Lonnie and Michelle for the last 9 years and I can honestly say that they are outstanding to work with! They have been the most professional and skilled scoring company that I have worked with in my 33 years of planning races. I used to dread the time at the end of the race when multiple people would approach me with scoring problems and complaints, but I can honestly say that Hal Sports has virtually eliminated these issues! Their reliability is second to none and I also appreciate their quick response to any questions I have. Thanks Hal for being a great partner!"
Mike Coulter
Recreation Coordinator
City of Thornton
"We have been using HAL Sports for our timing for the past 9 years. They have always done a great job and have been very generous with their racing industry knowledge. Lonnie has also been our announcer for the past 5 years and definitely knows how to work a crowd."
Lin McHaley
Cancer League of Colorado
Race Director 2010-2017
"We have worked with HAL Sports for the past three years. During our first year, Lonnie offered his expertise without hesitation as we began to create an event that was both unique and challenging. Lonnie's collaborative spirit, professionalism, and experience made our first year go so much more smoothly than it would have gone without his help. Since then we've had the pleasure to work with Michelle and the rest of the HAL Sports team as our official event timing company. I would not hesitate to recommend HAL Sports both for their overall event expertise and as the provider of the timing for any event large or small. You can expect amazing attention to detail, first class customer service, immediate response to questions of any kind and in the end you may end up with a new friend, too. "
Sonya Norris, Event Director, Climb for Courage Stair Climb Race, USAFA, Colorado Springs
LOVE ENDURANCE EVENTS A "HAL" OF A LOT?
We do. Let's talk about creating a fun and memorable experience.